Let's Launch! Key Considerations for Planning the Perfect Introduction of Your Product or Company, Part 1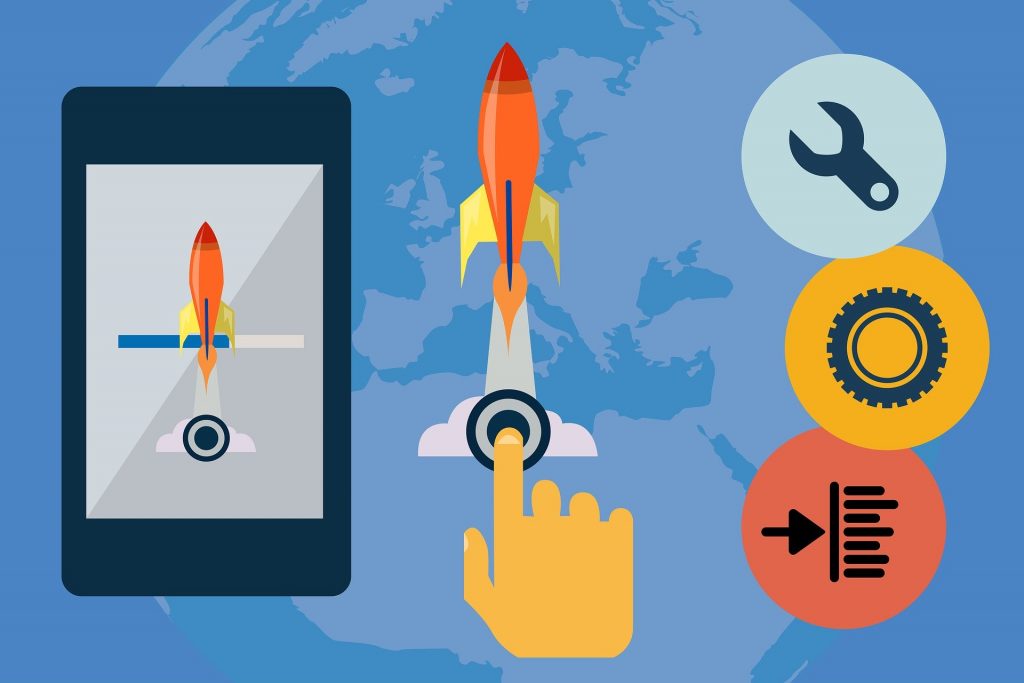 You've been busy developing a cool new security product every company needs and are starting to think about how to launch it. So, how do you introduce your innovation to the world? We have some ideas that can help you package up a successful launch. Because there's a lot of information, we've divided our subject matter into two parts. The first part, in this blog post, will cover all the work you need to do to create your brand identity. The second part looks at translating those brand elements into your website and marketing collateral and launching. Let's dive in, shall we?
If you haven't done any marketing work at all, please read this blog post first.  It outlines some of the foundational work – such as clarifying your goals, defining your ideal customer profile, understanding your value proposition, and setting your strategy — you'll need to undertake before you can get started. Assuming you've done that homework, let's go to the next step:
Archetypes/Marketing Metaphors
Usually, with a brand new company, marketers will align their voice and tone, messaging, and identity with certain archetypes. If you've read StoryBrand (and if you haven't, we highly recommend it), you know that your company is not meant to be the hero, but the guide on the customer's journey. The customer is the hero. So the question becomes, what kind of guide do you want to be? This article from Iconic Fox in Australia is an excellent summary of the kinds of archetypes brands evoke, and their meanings. It states that "the trick is to identify your customer's personality, then align your brand with the archetype that would most appeal to a desire within your customer (They are often the same but not always)." We've found that technology companies can often default to the Creator archetype, but look at the article and see if there is a better fit that aligns with your company, culture, and customers.
A little less well known tool is the concept of marketing metaphors, which are used more often in consumer branding, but are every bit as helpful in technology marketing. According to Gerald and Lindsay Zaltman, there are seven deep metaphors, and "All people, regardless of background, use these universal metaphors to understand and react to their world." These metaphors are described in their book "Marketing Metaphoria," and this website also gives a good overview. We often find technology positioned as resources or containers, but think about how they might offer transformation, journey, connection, balance, or control. Do one of these concepts resonate more than others?
Use your chosen archetypes and metaphors to inform the visual and verbal branding of your company, to shape your marketing campaigns, and to serve as an understanding of who you are and what you represent to your audiences.
Messaging Pillars & Positioning
Now that you've selected your archetype and metaphor, you'll have an easier time figuring out your verbal branding. Usually these are organized by messaging pillars, which are the key high-level messages that will inform your marketing copy. To derive them, you must know the features you want to communicate and their advantages and benefits, your competitive differentiators, and any specific use cases you want to promote. For example, a threat detection software company aided by AI might have the following messaging pillars:
Most Comprehensive Visibility of Unknown Threats
Faster Identification and Containment of Known Threats
Continuously Learning Threat Detection to Keep Up With Evolving Malware
These messaging pillars will help organize your copy and communicate your key differentiators quickly and easily to new audiences. They also help you craft a unique selling proposition (USP). In case you are not familiar with the iconic format introduced by Ries and Trout, it goes something like this:
For (describe your buyers) who need to solve (describe problem) (your company name) offers (product description and advantages). Unlike alternative solutions, (name of product) (describe your competitive differentiators and benefits).
Use your USP on your website, marketing collateral, sales presentations, and pitches.
Brand Identity/Visual Language
Now that you've got your messaging pillars and USP, you can go about translating those elements into your brand identity and visual language. Not just your logo and color palette, but how you represent yourself in print and digitally, and how you express your identity through visual elements such as icons, graphic elements, and typography. Designers will work with you to understand your company, its archetypes and metaphors, what you offer, how you are positioned, and your key benefits to create a unique look and feel that evokes your unique brand.
So those are the key steps to help you figure out how to position your company, describe what you do, and translate those messages visually. The second part of this post will look at your website and accompanying marketing collateral and specific elements of your launch.
If you are concerned about launching your product or company, help is at hand with the cybersecurity marketing experts at AimPoint Group.  Contact us today for a free strategy session; together we'll look at your needs and map the best path forward.