Product Marketing Versus Corporate Marketing: What's Best For Your Needs?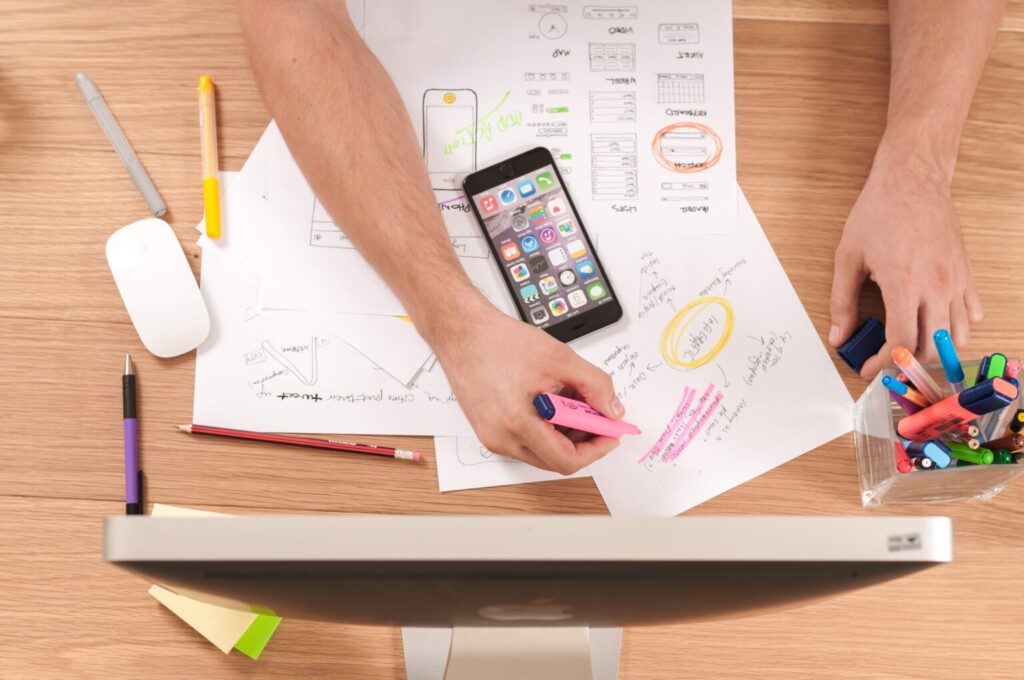 Here at AimPoint Group, we are often asked to help bridge the gaps on our clients' teams with marketing retainers, typically to backfill positions, cover parental leave, help out on a critical time-sensitive project, or just to add expertise. Whatever the reason, we wanted to take a moment and discuss the nuances between different types of marketing positions, namely those between corporate marketing and product marketing. One of our Senior Marketing Consultants, Kim Ann King, explains more below.
Mark Bouchard, CEO, AimPoint Group
One of my great joys in consulting is working in Marketing retainer positions. Usually that means 25-40 hours per week for a number of months, during which time I get to know the strengths and challenges of our client and their team. Diving right in and solving problems can seem daunting, but it's actually a lot of fun figuring out what's working and what's not.
Sometimes in the initial weeks together, there can be some confusion as to the role and what it entails. For example, right now, I am working in a Product Marketing retainer role that is also responsible for brand work, while also being asked to optimize the demand gen side of the house. You can see how that might be confusing to members of the team, given the title of the role as compared to the expected responsibilities. So I thought it would be helpful to describe some of the differences between two key functions: Product Marketing and Corporate Marketing.
I've spent my entire career — going on four decades now — in Corporate Marketing, which includes both brand and demand. In other words, marketing planning, corporate positioning and messaging, look and feel, and then operationalizing those elements across content and marketing programs to drive lead generation and pipeline.
In terms of marketing functions, brand work covers everything from public relations, analyst relations, design, and content creation, to organic social media and corporate websites and blogs. Demand gen comprises programs across the buyer journey to attract and convert prospects, including SEO, email marketing, advertising of all kinds (search, display, social, retargeting, etc.), content syndication, events (virtual and otherwise), direct mail, and lead nurturing, among other things.
Corporate Marketing also often supports corporate communications needs such as Human Resources' needs for welcome aboard kits, recruitment advertising, internal hiring campaigns and the like — as well as executive speechwriting and other executive communication support (emails to employees, partners, and investors, for example), among other things.
Whereas Corporate Marketing focuses mainly on brand and demand, Product Marketing is all about enablement. This function is primarily responsible for helping the organization understand the marketplace and what buyers need in a solution, and then working with Corporate Marketing to market the product through the company's official channels.
To do that, they focus on buyer personas and evaluation criteria, competitive intelligence, product positioning and messaging that includes differentiators, and especially sales enablement, which can include everything from proposal templates, pricing sheets, and data sheets to sales training to objection handling, scripts, decks, and emails.
Since most of my work has been in start-ups, there hasn't always been a Product Marketing function, and I've often been called on to include that work under the Corporate Marketing umbrella to make sure the company understands their competition and that sales is fully armed with the information they need to win.
Tangentially, it's important to note that Product Marketing does not help customers use the product (that's the job of Customer Success/Professional Services teams, who usually work with a documentation team on Users Guides, Quick Start guides, product terminology, etc.). Having said that, Product Marketing does help launch new features and can be instructive in naming them — and absolutely owns the marketing description of features and their benefits.
I am hoping these definitions and descriptions are helpful in explaining the difference between the two functions. When you are deciding what kind of marketing retainer your company needs, think about whether you need a corporate marketer focused on brand and demand, a product marketer working on enablement initiatives, or a marketing generalist who brings expertise to all three areas. Being clear about your goals, roles, and procedures with the consultant and with employees in the company will help you onboard your new retainer with minimal friction and maximum velocity.
About the Author
As a Senior Marketing Consultant for AimPoint Group, Kim helps companies launch their offerings, build out messaging and content, and create brand, demand, and enablement programs. Prior to consulting, Kim was a veteran of the Boston start-up community, helping to launch companies such as Bit9 (now VMWare Carbon Black) and Akamai Technologies, and served in the C-Suite for 10 years. She is the author of "The Complete Guide to B2B Marketing: New Tactics, Tools, and Techniques to Compete in the Digital Economy," published by Pearson Financial Times Press in 2015, as well as numerous articles and blog posts on cybersecurity and marketing.