Strategies for Finding the Best Cybersecurity Marketing Agency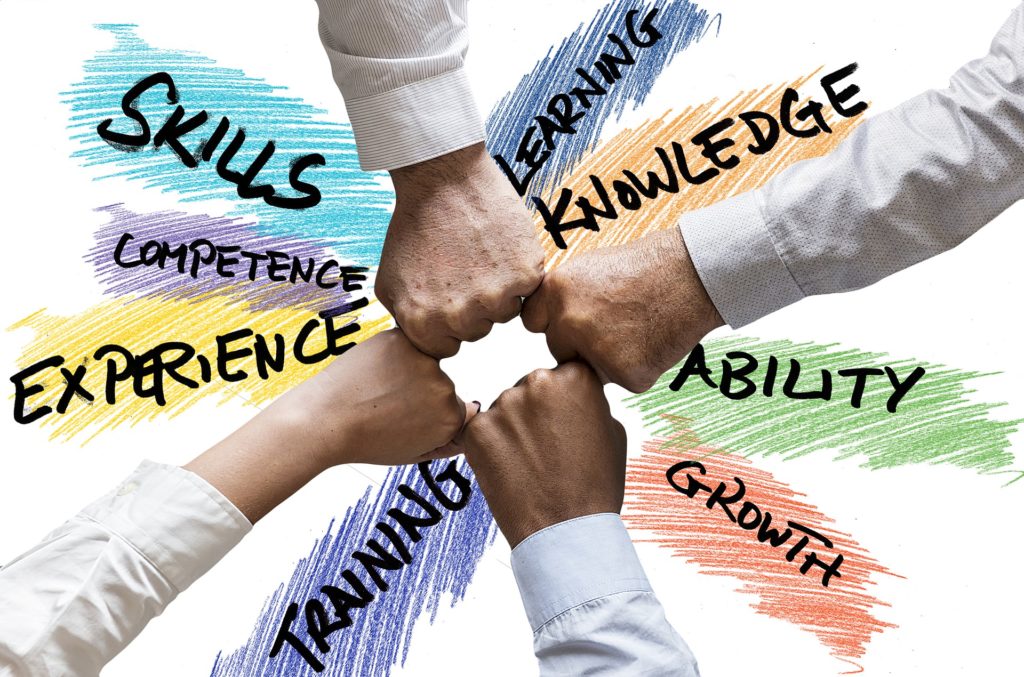 Successfully marketing cybersecurity solutions and finding a cybersecurity marketing agency to help is more complicated than ever. Customers (with already too much on their plates) are inundated by an escalating landscape of both threats and solutions, and marketers are hard pressed to rise above the noise in a crowded marketplace. Sound familiar? In fact, research from the Content Marketing Institute shows that 54% of technology content marketers are challenged with differentiating their products and services from the competition, and 69% find it difficult to create content that appeals to multi-level roles within the target audience.[1] What can you do?
To achieve their goals, technology marketers often turn to external agencies to help build out their content marketing programs, and finding the right partner can make all the difference between astounding success and abysmal failure. Let's take a look at seven key requirements for the best fit.
The Right Cybersecurity Marketing Agency Delivers
Experience: Cybersecurity is so complex that not everyone can write about it, so you'll want to understand how much cybersecurity knowledge and expertise the core team and their consultants bring to your account. Not just in general, but also in your sector of the market.
Results: Some cybersecurity marketing agencies say they can do exactly what you need, but make sure they prove it with portfolio samples, a clear explanation of the strategy, and an overview of how they helped drive business results.
Values: Shared values are important in creating synergy and momentum. Are the agency's operating principles and your organization's values similar? You won't know unless you ask.
Perspective: While creativity is something that's hard to measure, you know it when you see it. Can the agency demonstrate lateral thinking, fresh perspectives, and new ways of framing the problem and solution?
Strategy: Being tuned into your marketplace and competitive landscape is key to success.Does the agency understand your customers, their challenges, your struggles, your competitors, and how to create a clear path forward?
Execution: Completion is the name of the game in content. Can the agency demonstrate a clear process for moving the project forward, communicating along the way, getting the job done, and delivering customer satisfaction?
Clients: Lastly, you'll want to know how the agency treats its customers and delivers on its promises and the best way to do this is through examining its client retention rate. Does the agency retain clients or are they forever cycling through new accounts?
Recommendations for a Cybersecurity Marketing Agency Search
Search online – If you are not sure where to turn, everyone pretty much starts with Google these days. It's not important that the agency be located in your neck of the woods unless you anticipate frequent on-site meetings, so consider agencies outside your immediate location.
Industry events – If you are going to a content marketing conference or exhibition, be sure to check out the vendor/sponsor booths. Ask other attendees who they use.
Peer recommendations – Ask your colleagues and industry experts for recommendations. They've often worked with a provider they would be happy to refer.
How AimPoint Group Can Be Your Partner
AimPoint Group is the high-impact cybersecurity content marketing partner you want with the cybersecurity expertise you need. Our experienced consultants bring passion, drive, and plenty of new ideas – along with in-depth know-how of security principles, practices, and technologies – to drive your content marketing program forward. We work on content strategy, research, and creation for our clients, the largest and most innovative cybersecurity companies in the world. Among other things, we can help:
Develop solid positioning and thoughtful messaging that appeals to a wide variety of buyer, influencers, and users.
Create thought leadership content to generate brand visibility and credibility.
Produce offers to garner new prospect leads and content that nurtures them through the funnel.
Generate content to educate and retain clients as well as prompt referrals.
Research competitors to even the competitive playing field.
AimPoint Group's mission is to deliver incredible service, excellent deliverables, and a seamless experience. Because of our customer-centric values, our clients consider us a trusted partner. Take a closer look at the values that guide our operations.
We'd love to show you how AimPoint Group's expertise and experience can help drive value for your business! Contact us today for a free strategy session; together we'll look at your needs and map the best path forward.
[1] https://contentmarketinginstitute.com/wp-content/uploads/2019/02/2019_Tech_Research_Final.pdf