Worried About a Recession This Year? Here are 5 Ways to Maximize Your Cybersecurity Marketing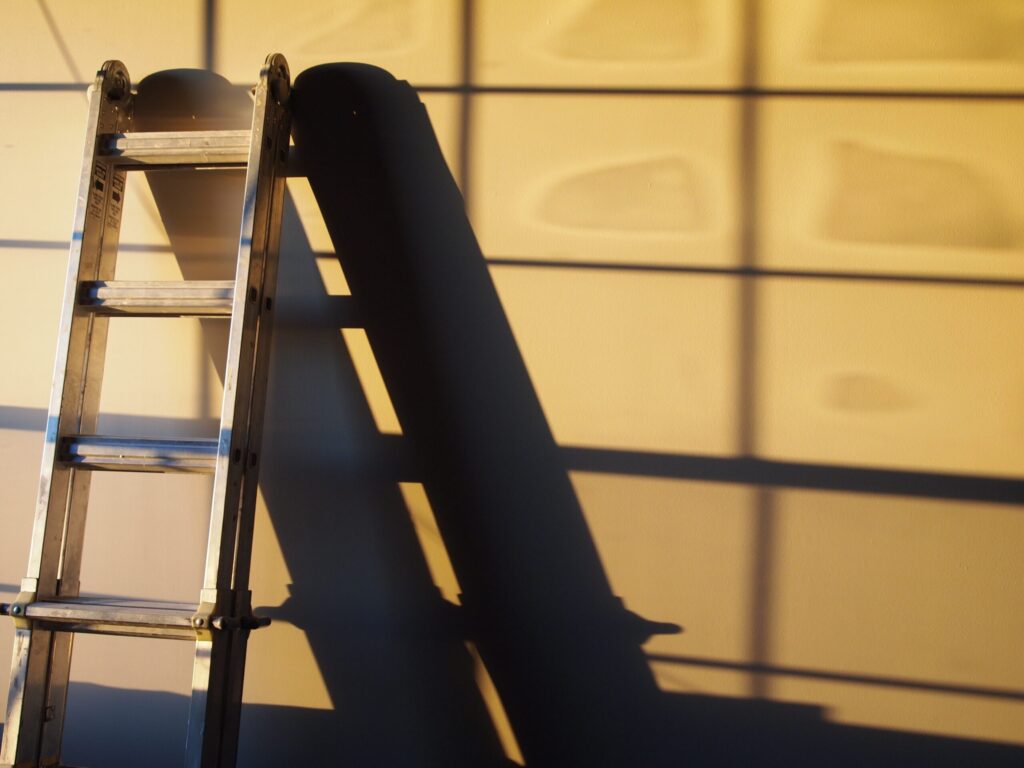 Cybersecurity marketing in the current climate is tough, but I'm here to soften the blow of today's economy. In 2007, I was hired as the CMO of a marketing technology company, just 10 months away from what would become one of the toughest economies in recent memory when the lending market froze in October of 2008.
Today, the signs of recession are all there again – a slowdown in global growth, accompanied by the stock market oscillating wildly amid ongoing layoffs. But what looks disheartening on the surface is actually the normal playing out of a long boom and bust cycle inherent to modern economics.
Foundation of Cybersecurity Marketing
Presuming you've also been playing the long game, your company's cybersecurity marketing is probably in much better shape than you realize. That's because you've already built the foundation to a successful marketing function that can weather any economy if you've:
Interviewed customers to understand their pain points and how your company solves them (the basis of any good messaging foundation).
Analyzed the competition and understand how your company is better and where the gaps are.
Used the outcomes of the first two activities to invest in strong brand positioning and marketing campaigns.
Established your company as a thought leader with oodles of informative content in multiple formats (e.g., videos, webinars, white papers, blog posts, etc.) and distributed that content on organic channels where your prospects are.
Built a demand generation machine with paid product and content campaigns to attract prospects in places organic can't reach.
Tactics to Double Down On
On the flip side, if you haven't already done those things, the items outlined above will give you a solid jumping-off point for your cybersecurity marketing planning, and there's no better time than a recession to get started. Sure, budgets and headcount will likely be reduced, but that mostly impacts the paid side of things, and there is SO MUCH you can do with owned and earned media. When the crash hit in 2008, we decided we would eliminate most of the paid marketing and double down on social, organic, customer success, and content – and it worked!
These days, that looks a lot like:
Producing bylines, blog posts, videos, and webinars on the kinds of challenges your customers are trying to solve and the business impact of not doing so. This is great content to post online, then socialize, and have employees amplify those posts.
Creating tools that quantify a problem and how much money, time, and resources can be saved with a solution like yours (e.g., an online ROI calculator).
Building web pages on how your solution is superior to the competition.
Doubling down on email outreach for both nurture and cold prospecting. Use that email to promote your content and invite prospects to webinars.
Getting creative on social media with carousels, LinkedIn Live, Twitter AMAs, etc.
Using explainer videos that cover the primary features of your solution(s). This helps prospects educate themselves before signing up for a free trial or engaging with sales.
There really is no limit on the tactics you can use to connect with prospects, deliver messages and content that resonate, and pull them into the funnel. Remember that out of your total addressable market, only 3-5% at any given time are in buying mode. But that's okay, because the more you invest in becoming known and trusted by potential customers, the more likely they will turn to you when they are ready to buy. Nurture and patience is the name of the game.
Recession-Proofing Your Cybersecurity Marketing Machine
Now, if you have already built your marketing machine and need to recession-proof it, there are some steps you can take. Some of these steps look a lot like the ones you took when you first came on board.
Audit, assess, and optimize everything. For starters:

Messaging and positioning – re-interview customers to ensure your value messaging is still aligned with their needs. Have their needs changed since the recession hit, and if so, how does your messaging (and/or offerings) need to adapt?
Content – based on the above, you will likely adjust your content strategy, creation, and marketing to ensure your outputs address customers' shifting needs.
Website – the updated content strategy will impact the website, which will also need to be updated with the latest messaging.
Online marketing (e.g., organic and paid – social, advertising [PPC, social ads, remarketing, etc.], content syndication, etc.) – what tweaks do you need to make to your campaigns in terms of messaging, offers, or targeting? How much can you reduce the budget and still get in front of prospects?
Offline marketing (e.g., trade shows, conferences, speaking opps, meet and greets, etc.) – this function and paid online marketing are usually the first to get cut back in a recession. Which of your own live events can you restructure into virtual events? Which events are truly must-attend versus nice-to-attend?
People – do you still have the right DNA on the team? Could positions be combined if you need to cut costs?
Processes – is every marketing process, such as lead hand-off, campaign launches, and nurture, as automated and streamlined as possible?
Technology – has your tech stack gotten bloated over the years and there are simply tools you do not absolutely need?

Focus on value, not cost: show prospects why you are the right solution at the right price for them, particularly in a challenging economy. The outputs of your customer interviews will be especially helpful here.
Ensure the best customer experience: from the moment a prospect encounters your company to the time they sign up as a customer, the process should be easy, customer-centric, and logical. This will help with customer retention and, as we all know, it's far less expensive to keep a customer than create a new one. Here's a tip for a quick tune-up – if you are running demo request/product briefing campaigns and prospects who sign up are funneled to an SDR for qualification, you have already lied to them because they were expecting a demo, not a discovery call. Rename the offer to "Take a Discovery Call with Us" to better align your prospect's expectations with the reality of your customer experience (or simply change the customer experience such that they can get a demo without a discovery call).
Be a lamp, a lifeboat, or a ladder: that's not just great life advice from Rumi, it also works for marketing. For your prospects, customers, and other audiences like employees and investors, how can marketing illuminate the situation your customers find themselves in, offer safe passage through the uncertain times, and help them climb out of the darkness? This requires strategy, which is simply defining goals, audiences, actions, and resources. Map out how you will be a lamp, a lifeboat, and a ladder for each of your audiences – carrying out those plans will be imperative in a recession.
Keep producing the most important pieces of content you'll ever have, which are customer success stories, use cases, testimonials, and quotes. Now more than ever, your prospects need to know how other companies and customers have benefited, what the process of working with your company was like, and the business impact of your solution. Don't slow down this key initiative just because the economy has slowed down. In fact, I recommend doubling down on this tactic during slow times.
I hope this blog post has offered useful advice to cybersecurity marketing pros going through tough cutbacks. If I could offer one more piece of advice, it would be to urge you to be a lamp, a lifeboat, or a ladder to those around you – colleagues you've worked with in the past, co-workers who have gotten laid off, acquaintances on LinkedIn. How can you be of service to the world around you? The answer to that could well be the best marketing you'll ever do.
——-
Want to read more on marketing strategy from Kim? Check out her blog post, Is Your Marketing Strategy Everything It Could Be? If you'd like to learn more about AimPoint Group and how we can help you recession-proof your marketing, please request a consultation.